Tired of the drab and boring plain Jane look? Does your outfit need a colorful update? Well, I have the perfect solution. Accessorize and mesmerize with jewelry hand-crafted by yours truly, Crisckaa, Founder and CEO of Crisckaa Fashion. Her accessories evoke intrigue and personality, which is much attributed to her creativity. She has re-imagined accessories and successfully transformed these into "wearable art." The exquisite complex combination and design of vibrant Ghanaian Ankara and Kente fabric, glossy faux gold and silver metal and charming stones and beads, altogether gives her jewelry a playful and tantalizing appeal.
With her unique signature style that imbues vivid colors, intricately braided fabric necklaces, stunning bead work and flirty earrings, it is no surprise that Crisckaa is this month's Savvy Millennial.
Crisckaa's sense of style is greatly influenced by her Ghanaian heritage as well as her mother, who happens to be a talented and skilled dress maker. The clothes she makes is made of luscious African fabric. These fabrics are also very prominent in Crisckaa's accessory designs.
At a young age during her school days, she had seen a piece of jewelry and wondered how it was made. This curiosity in turn enticed her to create her own jewelry. She envisioned how she would design her own earrings and necklaces and she thought of different ways to make these unique and stand out. She also feels that her hand-crafted jewelry is a way for her to share her passion with others.
"Seeing my finished product, my jewelry, worn by lovely people, puts a smile on my face," Crisckaa.
With Spring just around the corner, here's a few tricks to spiff up that dull wardrobe.
The best way to give your white collar shirt an instant whimsical fix is by pairing it with a brooch made of dazzling fabric in royal blue and canary yellow accentuated with vintage pearls and a sassy hint of romantic pink. This is the modern feminine version of the masculine bow-tie. This look is perfect for the working millennial lady who has a chic sense of style and at the same time she means business.
For a more sensual and glamorous appeal, be the statement itself by wearing
this delightfully lipstick-red bead necklace enhanced with a bejeweled rose brooch.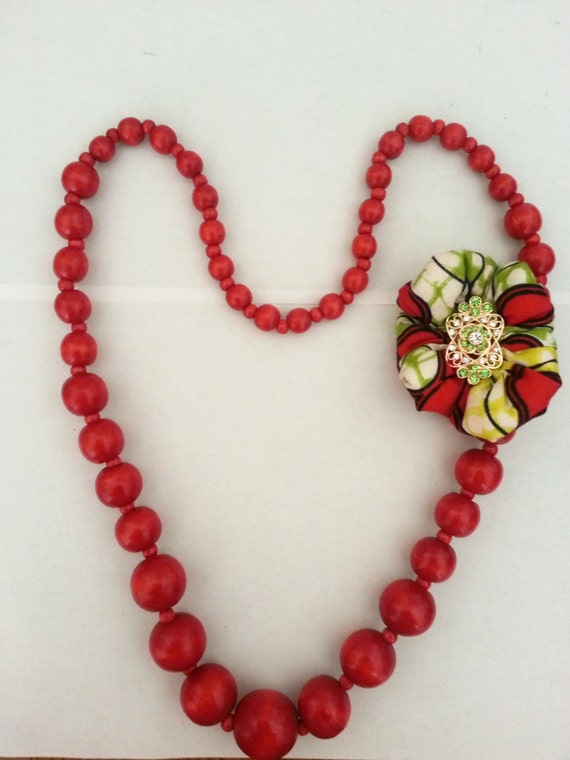 Update your daytime weekend look and change it up with these fun exquisitely charming hoop-earrings.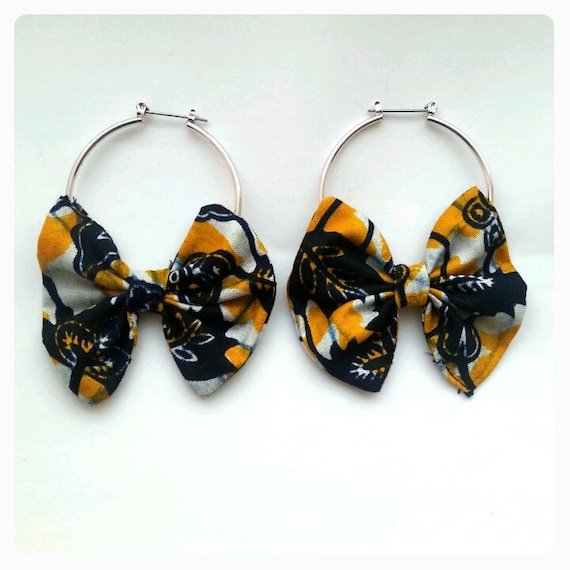 Pair up this lime yellow crew-neck dress with a fabulous braided Ankara necklace.
Be the center of attraction in this show-stopping hypnotic red jumpsuit, with an ethnic twist by complimenting the look with a bead necklace wrapped with African fabric in sun-kissed lemon and ruby rouge.